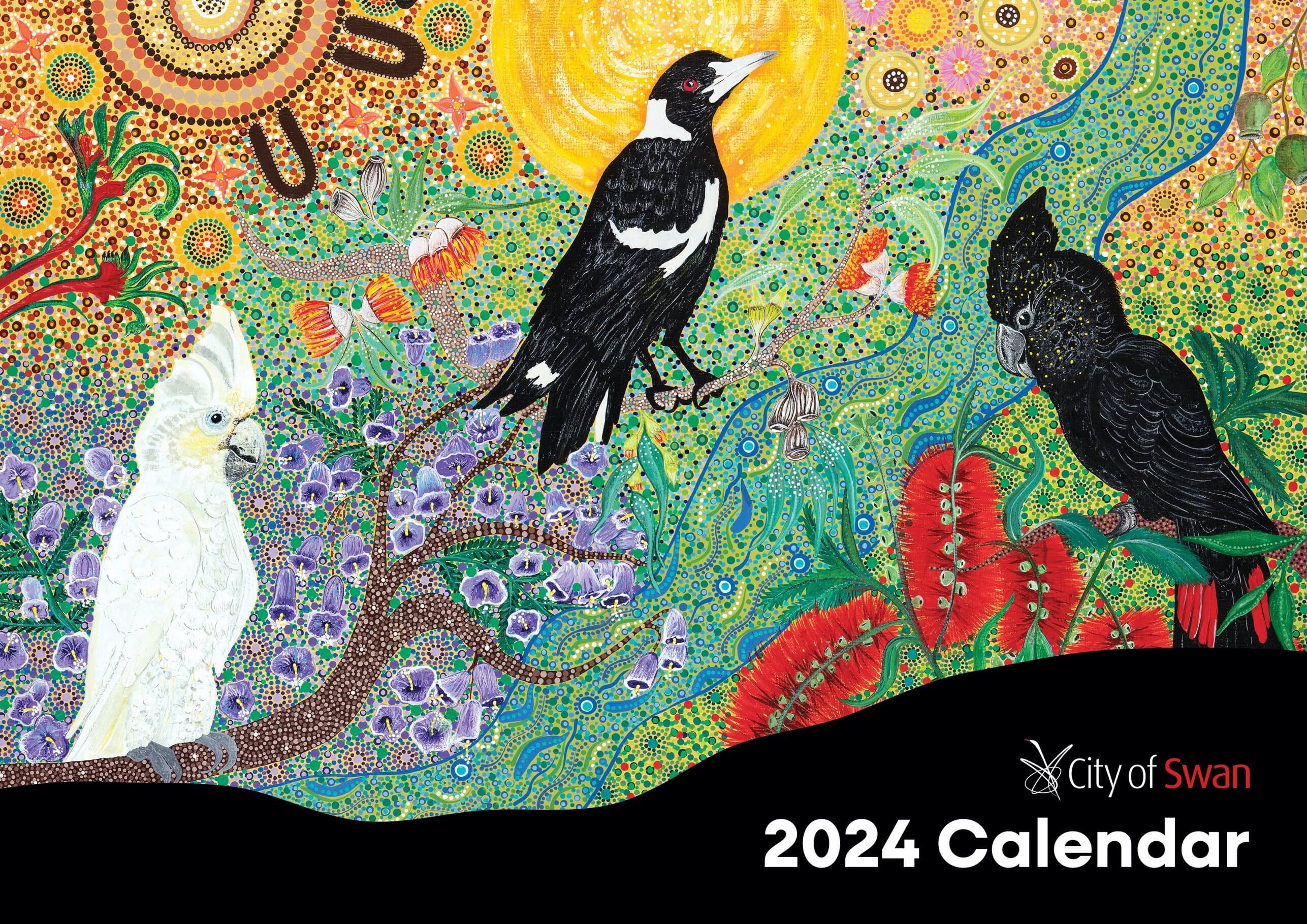 Twelve original artworks by Aboriginal artists with connections to the City of Swan have been brought together in a remarkable free calendar.
The City's 2024 Community Calendar shares the history and stories of Swan through Aboriginal eyes.
The theme is Connections to Home, recognising the ancient and ongoing relationship the Whadjuk Noongar people have with the region.
Their creations are full of symbolism, colour and culture, touching on themes such as the Dreamtime and the Stolen Generation.
Each piece has a description from the artist and is linked to a Noongar season.
There are depictions of the kaarak (red-tailed black cockatoo), moojar (Christmas tree), mosaic burning and much more.
Thirteen artists were commissioned to produce the artwork, including mother-and-daughter duo, Shirleen (pictured below) and Sarah Humphries.
The Humphries' piece focuses on two girls swimming and fishing at the Derbarl Yerrigan (Swan River) with their mothers.
Those happy days at the river became cherished memories for the girls who were both taken away from their families as children.
One of the girls was Doreen Kickett Yarran Creed, Shirleen's mother.
Shirleen said she had felt driven to "step up" and do more to share her culture since her mother passed away last year.
The river was a special place for her and the Noongar people.
"We live in the most isolated city in the world and Noongar people have something really sacred that brings everyone together, and that's the Derbarl Yerrigan," Shirleen said.
"I feel all the ancestors looking over me every time I go there.
"I take my grandchildren there now and I tell them the stories."
The 12 original pieces from the calendar are on show at the Midland Junction Arts Centre until January 21.
They will then be displayed at public venues across Swan as part of the City's Art Collection.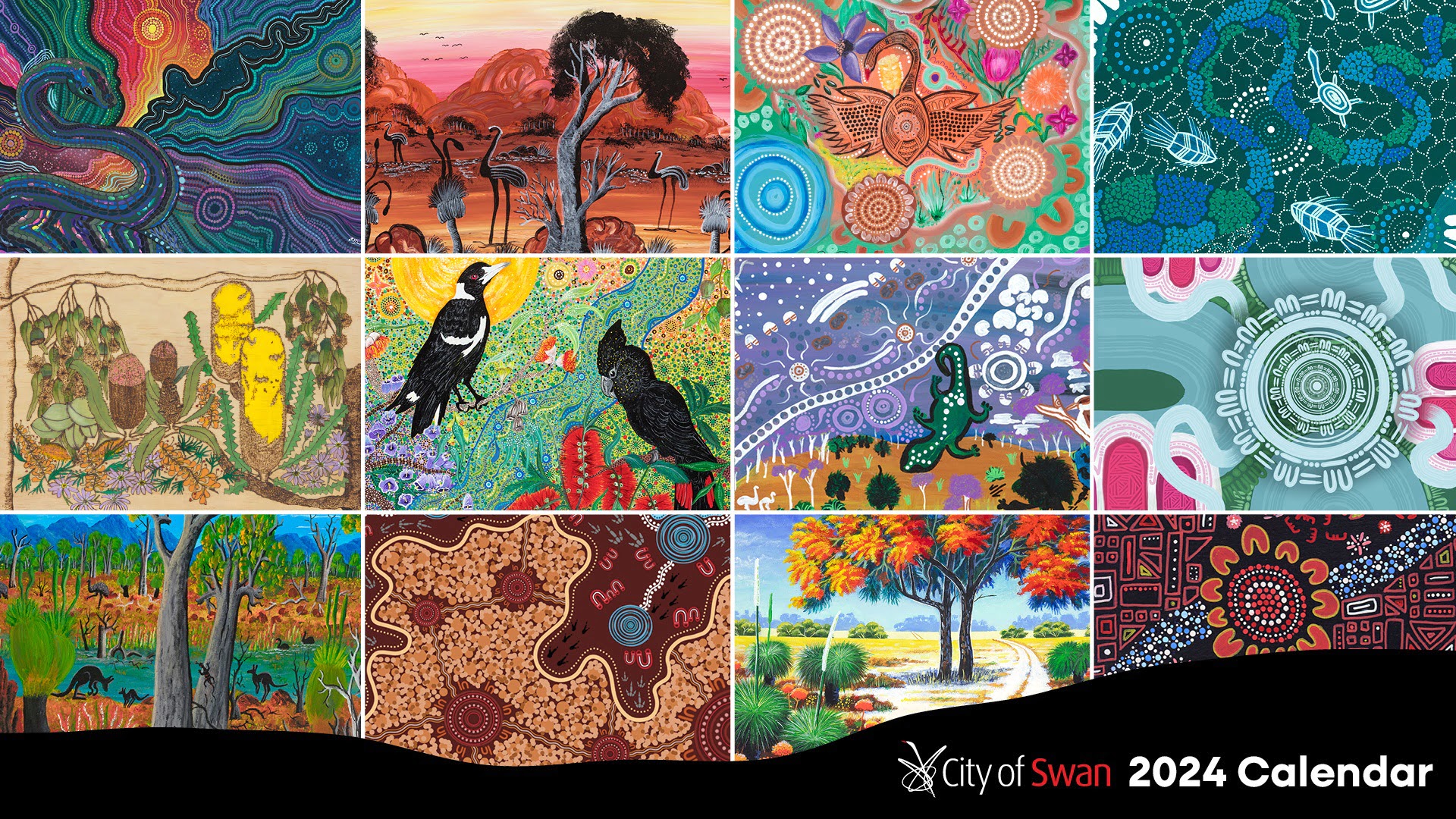 Tanya Richardson, City of Swan Mayor, said it was an honour for the City to share the artwork with the community.
"The City is committed to sharing and celebrating the culture of our Traditional Custodians, the Whadjuk Noongar people," Mayor Richardson said.
"Creating this calendar was one way of doing that and the result is truly special thanks to 13 very talented artists.
"These artworks enrich our understanding of the place we all call home."
You can pick up your free City of Swan 2024 Community Calendar from the following locations:
City of Swan libraries

Swan Active locations

Ellenbrook Sports Hub

Bullsbrook Hub

Ellenbrook Arts Centre

Gidgegannup City office

City of Swan administration

Midland Junction Arts Centre

Indigo Junction Community Centre

Swan Valley Visitor Centre.