The first Bullsbrook Local Area Plan was adopted in August 2018. In 2023, the City began a full review of the document.
The plan outlines the community's priorities, which are determined by the feedback received throughout the consultation period.
Timeline
LAP Adoption - August 2018
First Annual Review - August 2019
Second Annual Review - July 2020
Third Annual Review - April 2021
Fourth Annual Review - April 2022
Full LAP Review - 2023-2024.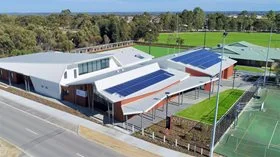 Have your say on the Bullsbrook Local Area Plan
Consultation for the Bullsbrook Local Area Plan is now open! Have your say by December 17.
Bullsbrook Area Profile
Bullsbrook is located in the north of the City of Swan. It is predominantly a rural area with a 2018 forecast population of approximately 6,600 persons and a housing stock of more than 2,300 dwellings throughout the Bullsbrook locality. There is a small township in Bullsbrook and the Pearce RAAF Base is situated to the west of this. Located 25 kilometres north of the Midland Strategic Metropolitan Centre, Bullsbrook is well serviced by several major transport networks.
While the area continues to be used primarily for farming purposes, future opportunities include commercial and light industrial land uses. The City also has plans to further residential, commercial and industrial growth in the near future.
Settlement of the area dates from the 1890s following the construction of the Midland railway line, and military land use commenced from 1935. The most significant development occurred from the 1970s, with further population growth in the early 1990s. It is expected that moderate growth will continue until the mid 2020s when strong growth will again be recorded through to 2036 with a forecast population of more than 20,000.
At the time of the 2016 Census, more than 75% of all households in the Bullsbrook local area were family households and almost 50% of these were households with children. Almost 76% of homes are owned outright or are being purchased. Private rentals account for 12% of total housing tenure in the area. Almost 80% of residents are aged less than 55 years and of these, 30% are less than 20 years of age. A little more than 10 per cent of the population is over the age of 65.